Plans
How to choose a plan
The plan you choose is based on your needs. Below are the plans you can currently choose from in Karani.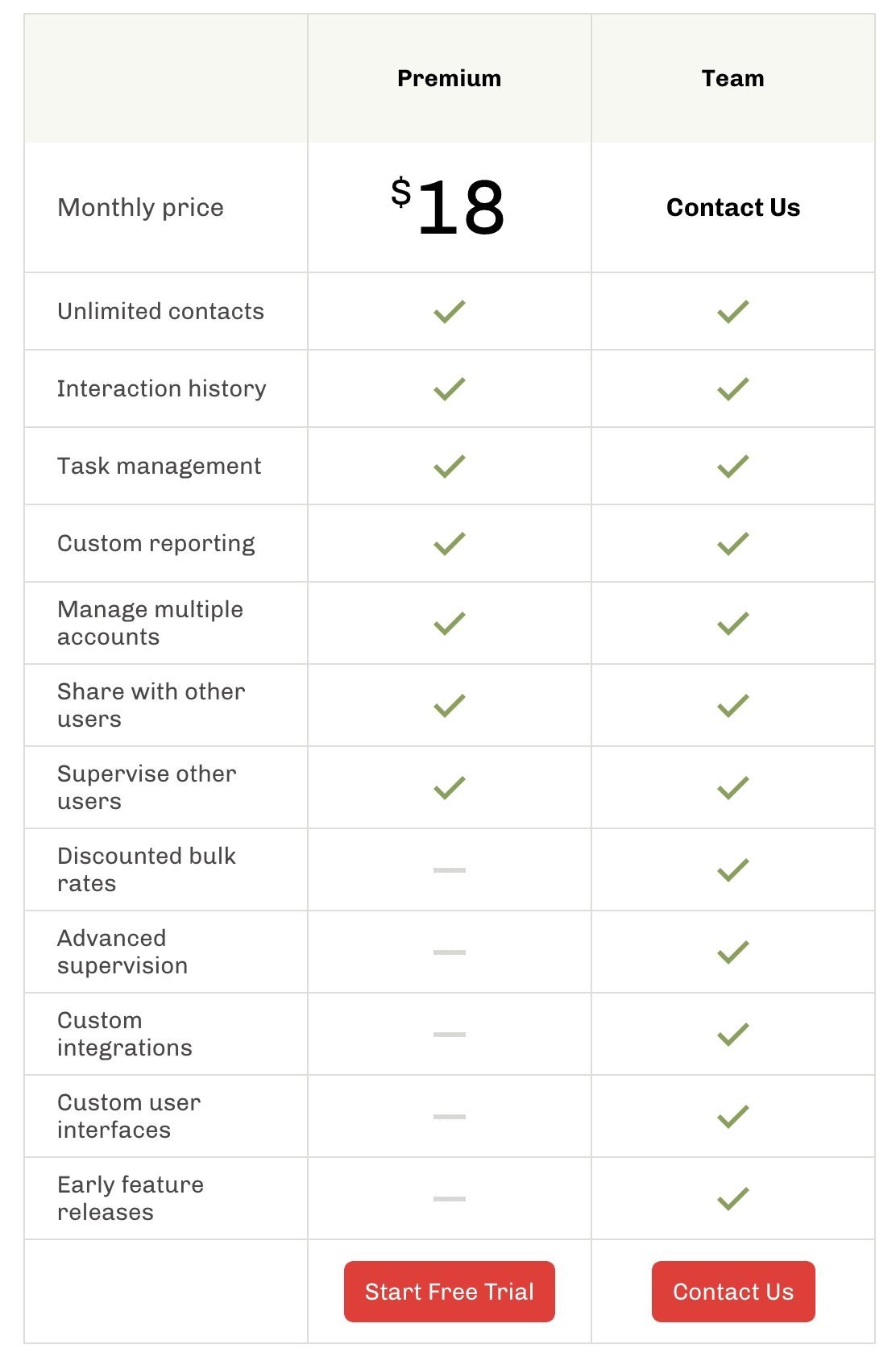 To choose your plan, go to the "Pricing" page from the Karani homepage.
Click on the button that says "Start Free Trial" for the plan that best meets your needs. Premium plans start as a 30-day trial.
After you click the "Start Free Trial" button, you'll be taken to this form to create your account.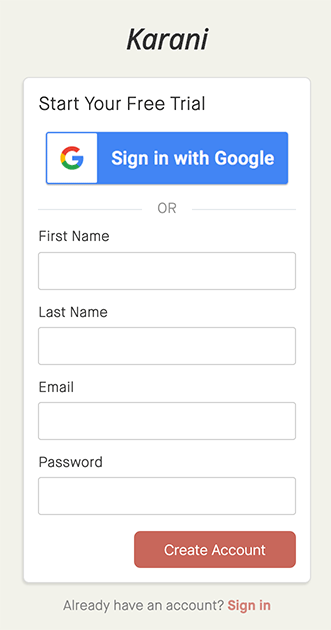 Click "Create Account" and you'll get an email from Karani with a link verify your account.
Click on the link in your verification email from Karani and you're done!
Frequently asked questions
If I sign up mid-30-day trial, can I continue my trial for free?
Yes, your card will be charged once your free trial completes.
Where do I put my credit card information?
You put in your credit card information when you sign up for a paid plan. At any time, you can view and update your credit card information by clicking on "Settings" in Karani's navigation then clicking the "Payment" tab.
What day of the month will I be billed?
The day of the month you signed up for your Karani trial.