Accessing Saved Advanced Searches
To access all saved advanced searches, click on "Reports" at the bottom of the left-hand navigation.

This will take you to a page that includes your saved advanced searches.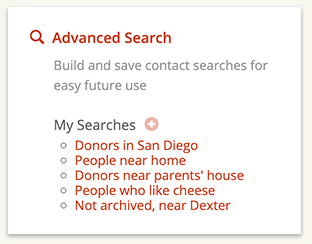 Click on the search you want to access. In this example, we'll choose the custom search "Donors near parents' house"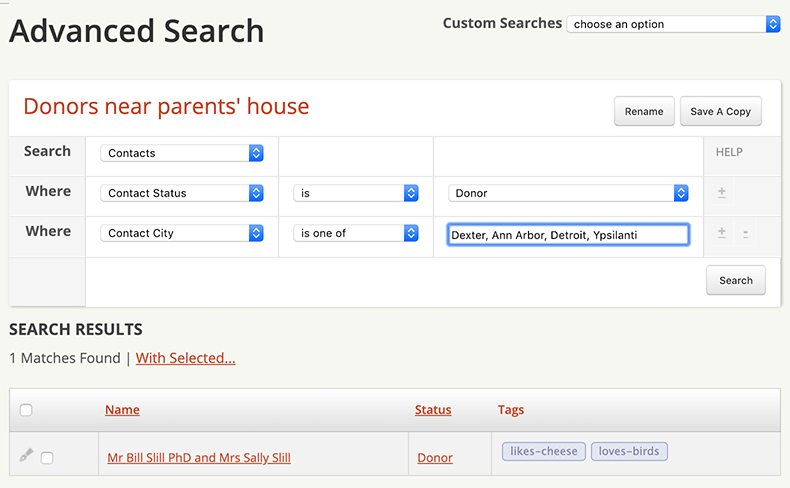 The search gives you a list of all the contacts who match the criteria of your advanced search.
To access your other advanced search, go back to the reports page and choose whichever advanced search you want to see.
Learn how to add a advanced search.