Adding Multiple Tasks and Interactions
There are two ways to get to the "Add Multiple Tasks and Interactions" page.
The first is to click the "Add task/interaction to multiple contacts" link on the "Add Task" page.
The second is to click the "Reports" link and to click on "Multiple Task/Interaction Entry".
---
The "Add Multiple Tasks/Interactions" page looks like this: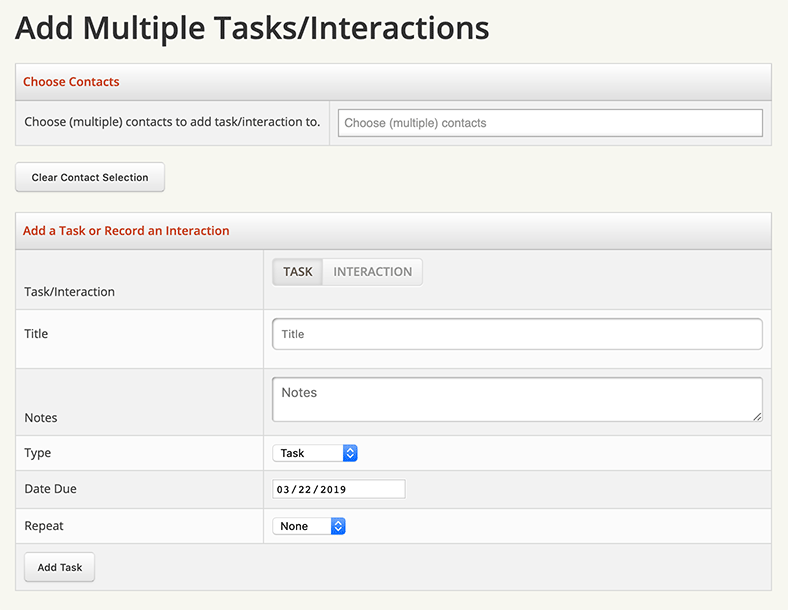 Next, choose the contacts you want to add the task/interaction to.

You can also (or instead) choose a group to add to the contact chooser.

After that, write a "Title" for the task/interaction you're adding.
Choose the "type" of task (email, phone call, meeting, ask, etc.)
Pick a due date for the task or the date of the interaction.
Here's an interaction with all the updated information right before clicking "Add Interaction"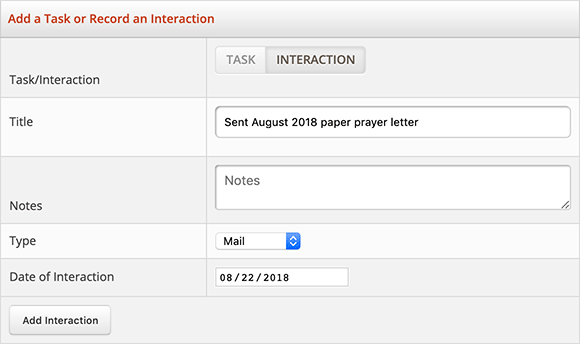 Then, click the "Add Interaction" button and the interaction is added to all of those contacts.